Come and take a look under the roof of the new GARLAND company center - another building where ENIKA.CZ provided lighting - from the selection of suitable elements, through the calculation of the lighting, the design of the control system to the supervision of a properly executed installation.

The Jičín company GARLAND is one of the largest distributors of garden equipment, power tools and other supplies for the home and garden.
SHINE ONLY WHERE NEEDED
GARLAND LIGHTING CONTROL
NO UNNECESSARY LIGHTING IN STORAGE AREAS
The POSEIDON® system automatically provides sufficient light only when the movement of people or equipment is detected. If there is no movement, the system dims the lighting to a minimum value. In order not to create too large a transition between light and dark, the light is dimmed in two steps,
In addition to energy savings, higher safety and comfort for employees is also ensured.
CLEAR VISUALIZATION AND CONTROL FROM ONE PLACE
All information about the status of the luminaires is transmitted to the MaR (measurement and regulation) system, where they are visualized and can be controlled centrally from one place.
At GARLAND, the entire warehouse is set to automatic mode without the need for intervention in individual parts. At the same time, a connection to the building's security system is ensured, when all lighting is turned off when the building is coded.
POSEIDON WORKS WITH RESPECT TO ENERGIES
HOW DOES IT WORK?
LONG LIFE WITH SIGNIFICANT ENERGY SAVINGS
LED TECHNOLOGY
For the extensive storage areas of the new center, we tried to find universal lighting fixtures and combine as few of their types as possible to ensure ease of maintenance for further operation. The lights from the German company REGIOLUX were chosen – the SDT bar system and PIROLA dustproof lamps.
SDT
Strip system of light LED strips with simple installation thanks to the quick-clamping system.
PIROLA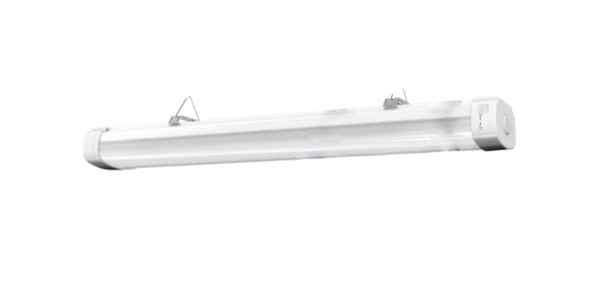 Very robust LED light resistant to moisture, variable in all areas.