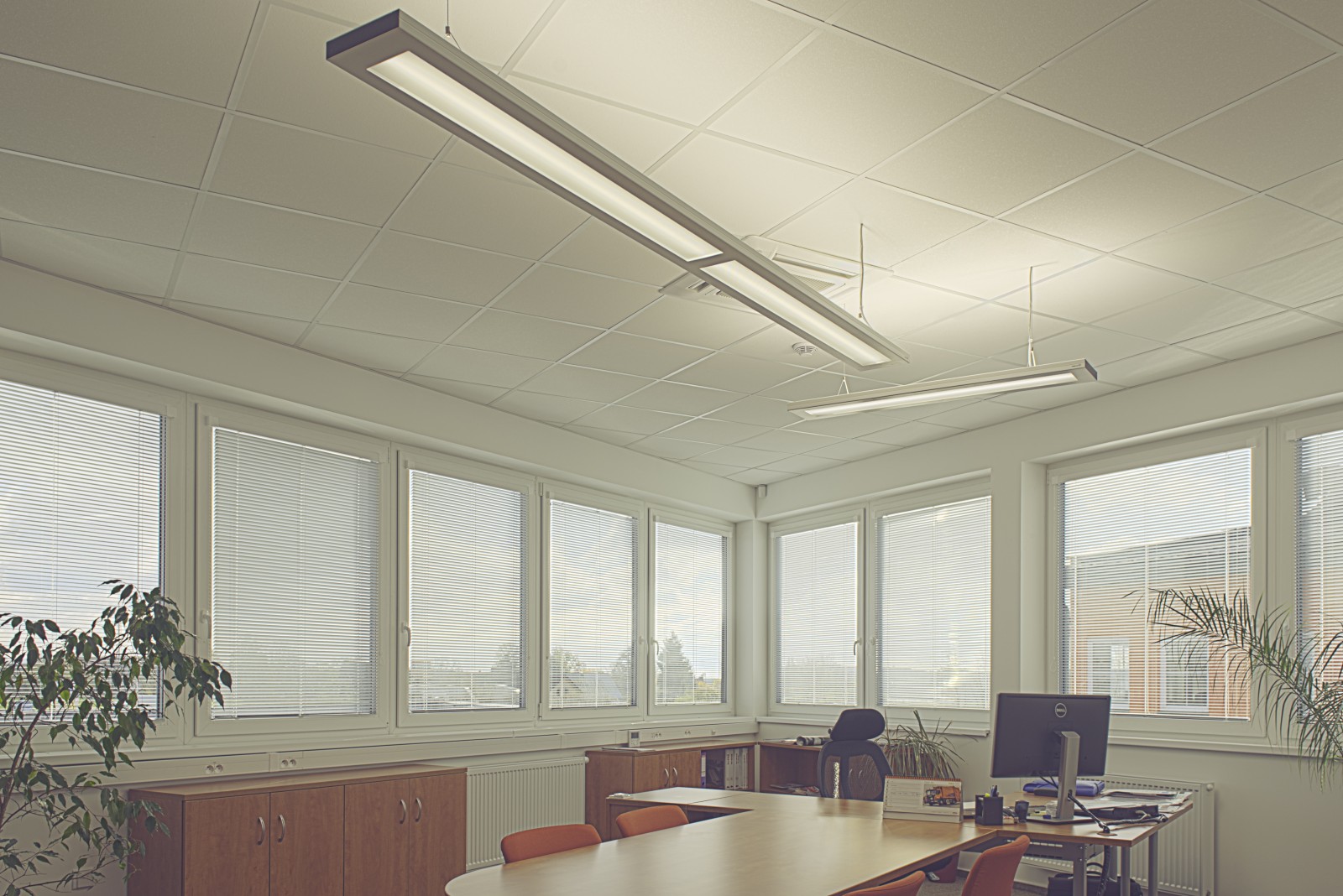 Year of Implementation: 2016
Country: Czech Republic
Place of Implementation: Jičín
Segment: Offices, Industry
---
Description of the Solution
Office lighting control with consideration to daylight and presence of people. Delivery of LED lights for offices, roads, technical rooms and outdoor lighting of the premises. 
Technology
POSEIDON Office – wireless control system. Waldmann LED lights – in offices, Lavigo suspended version with direct and indirect light components. Waldmann Dotoo.fit LED panels (training centre, roads), Dotoo.spot LED spotlights for technical rooms. LED hall lights in the top Acaneo design used in the showroom.
Theos/Theos mini LED lights delivered for outdoor lighting of the premises.